How to Store Your Seasonal Goods as Winter Approaches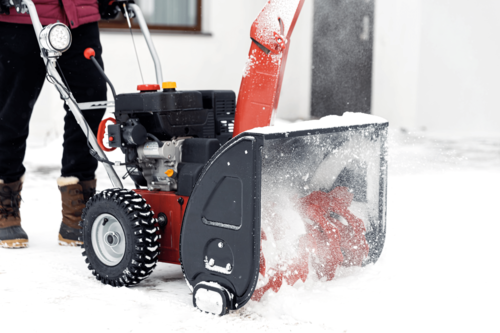 META: As winter approaches, many homeowners face the challenge of storing their seasonal goods. Here are some tips to help you store your belongings safely and securely. 
It's that time of year again when the leaves start changing colour, and a nip is in the air. Soon, winter will be upon us. 
For many people, this means putting away all of their seasonal goods until next year. However, if you're unsure how to store your seasonal items and organize such a mammoth task, don't worry - we've got you covered!
This post will discuss all the top tips you need to know!
Why Focus on Storage?
In Canada, the summers are gorgeous, and the winters can be harsh. That's why clearing out the garage, and making room for seasonal belongings are so important. During the summer, your space may be full of things like bikes, BBQs, and lawn chairs. 
However, come wintertime, these items are just taking up valuable space that's perfect for things like snowblowers, sleds, and maybe even snowmobiles.
You probably don't have room for everything, and your space can quickly become a mess. When you're active with how you store your seasonal items and where everything is accessible when you need it, is organized and basically makes your life easier all year round.
Start with a List
The first step to take when storing your seasonal items is to list everything you need to put away. This might seem like an obvious task, but it's important to be as comprehensive as possible.
Write everything down!
Once you have your list, you can start categorizing everything by type. For example, all your winter clothes can go in one category, while all your summer sports equipment can go in another.
Not only will this help you to stay organized, but it will also make the task of packing everything away much easier. Trust us - you don't want to be rummaging through boxes of seasonal goods next year trying to find that one pair of gloves you need!
Once you've made your list and categorized everything, it's time to start packing.
Removing Seasonal Items
Now you have everything organized, it's time to think about how you will manage your space. 
This means removing some of the larger items that you might not need all year round and storing them elsewhere. If you stuff everything into a small space, it's not easy to move around, get to what you need, and you risk damaging it.
Take a snowblower, for example.
You don't need it all year round, but if you're using a gasoline snowblower, you must ensure it's looked after and stored correctly. Otherwise, it will cost you servicing, damages, and repairs.
This could be ideal if you have room at home, such as a loft space or an outbuilding. However, you must make sure it's safely secured and protected from the elements and the risk of theft.
The best thing to do if you have little secure space is to use a storage unit. These are easy and inexpensive, and you can access all your belongings effortlessly if there are self-storage options. You also get the added benefits of more external room off your property, and all the security measures the storage provider has put in place.
Storage solutions like this make the process a whole lot easier and safer.
Tips for Packing Your Belongings
Consider the following tips when storing your seasonal goods:
Make sure everything is clean and dry before putting it into storage.
If you're storing any clothes, make sure they're stored in a breathable container such as a cardboard box or garment bag.
Use packing peanuts or bubble wrap to fill any empty spaces in your boxes. This will help to keep your items safe and secure while in storage.
Label your boxes, so you know what's inside them. This will save you a lot of time when you go to retrieve your items next year.
If possible, try to store your seasonal items in a climate-controlled storage unit. This will help to keep them in good condition and prevent any damage from occurring.
By following these simple tips, you can be sure that your seasonal items will be safe and sound until next year. And when the time comes to retrieve them, you'll know exactly where everything is!

If you're looking for a simple self-storage solution in PEI that makes life easy, look no further than Charlottetown Self Storage. We offer a wide range of storage units to suit your needs, and our friendly staff are always on hand to help. 

Contact us today to find out more!

on Thursday, 06 October 2022. Posted in Blog